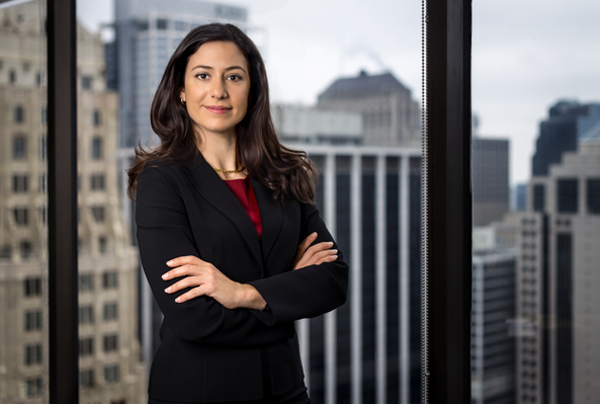 Help is just a phone call away
Attorney Christina A. Papavasiliou will fight for your rights. Based in downtown Chicago and serving Chicago, Cook County, Lake County, DuPage County and the greater Chicago Area.
Call Today!
180 N. LaSalle St. Ste. 3700 Chicago, IL 60601
or
Contact us now
Expertise
Litigation
Legal negotiation
Civil Rights
Employment law
Criminal law
Business Litigation
Personal Injury Litigation
For clients with diverse or complex legal issues, we can build a trial team to fully and thoroughly address your legal needs.
Experience means results
Experience matters. When you work with the Law Office of Christina A. Papavasiliou, you'll have 13 years of successful trial lawyer experience in your corner. Working together, we strive to provide every client the most comprehensive legal guidance no matter what the legal battle. Based on your budget and type of case, we will create a custom legal strategy to work aggressively toward your success.